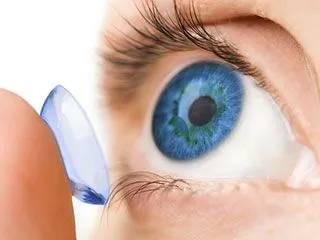 A Contact Lens Exam Is the First Step Toward Better Vision
If you want to see better and feel more confident and you're considering contact lenses in the Abilene, TX area, Amplified Vision can help with a contact lens exam. Work with Dr. Grant to determine whether or not you're a good candidate for contact lenses and how to make your vision the best it can be. Here's what you need to know about a contact lens exam.
A Contact Lens Exam Is More Detailed than a Standard Eye Exam
If you've had an eye exam before, you should expect the contact lens exam to be similar, but it will be more detailed because of the fine-tuning that goes into contact lenses. For example, the curvature of your eye will be measured. Lenses need to sit on your cornea properly, which means the curvature of the lenses must match your eyes.
Your Eyes Need to Be Healthy
Healthy eyes are important. Contact lenses allow oxygen to pass through, but they're still a foreign object sitting on a vulnerable part of your body. If you have poor eye health, contact lenses could cause a higher risk of eye infection and other types of problems. Dr. Grant will look at the health of your eyes to make sure everything looks good before prescribing contact lenses.
Dr. Grant Can Give You Options
Contact lenses have come a long way in recent years. More people than ever can wear them, including people with astigmatism and other eye conditions. If you weren't a good candidate years ago, that may be different now. Working with Dr. Grant can help you decide if you want to give contact lenses a try. A comprehensive contact lens exam is the place to start.
Contact Us for Information on Contact Lenses Today
If you're in the Abilene, TX area and considering contact lenses, contact us today at Amplified Vision. We can help you with a contact lens exam and the information you need to make a decision about your vision care needs and goals. Working with an optometrist is the right option for better vision, and you can get the support you need by working with us.