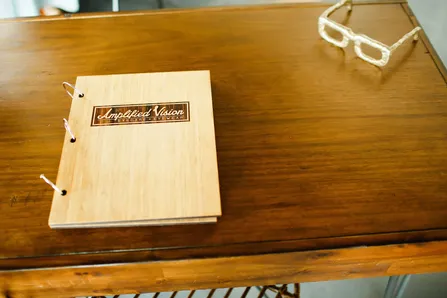 Your vision amplified.
---
amplify [am-­pluh-fahy]
verb (used with object), amplified, amplifying.
1. to make larger, greater, or stronger; enlarge; extend.
2. to expand in stating or describing, as by details or illustrations; clarify by expanding
Locally-Owned.
We believed that Abilene needed another option when it came to eye health. Dr. Grant and his
family moved to Abilene in 2012 and opened his first practice located at Sam's Club to fill that need. 5
years later, Dr. Grant decided to relocate his practice to provide even more for you and your family.
We are now located at the Buffalo Gap and Antilley intersection. Come by anytime to check us out. We
would love to meet you. Perhaps we could even help you with your eyecare and eyewear needs. We always
have stylish and fashionable frames waiting for you!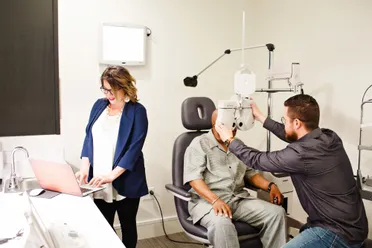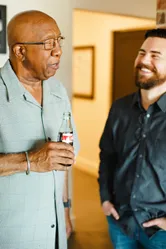 Life's too short to wear ugly glasses.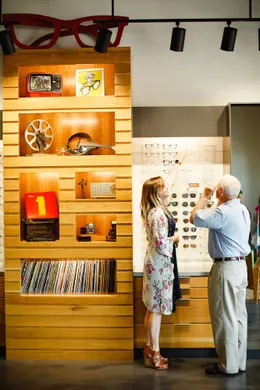 Not only do we provide some of the hottest glasses you can find in Abilene, our staff is specially trained to know which frames will work perfectly for you. Many people don't know that not all frame styles work with all prescriptions. For that reason, we make sure that you have a variety frame styles that fit perfectly for a variety of prescriptions.
Check out our frame lines. Find your best style.

Patient-Centered.
At Amplified Vision, Dr. Grant (or Dr. G as we like to call him) and our entire team are committed to providing advanced vision care in an environment that you won't soon forget. We take personalized eye care very seriously. You won't be shuffled in-and-out of the door, but rather we want you to understand and make wise decisions about your vision and eye health, both while you're in our office and while you're at home as well. You are not just a number here, no way, you are very important to us. We strive to make every appointment tailor-made just for you. Everytime.
---
What's in a name? Everything! Amplified Vision was primarily named to describe how we think comprehensive eyecare should be. Clear vision? Ofcourse! Healthy eyes? Wouldn't have it any other way. Latest Styles? Duh. We feel like we have what it takes to fit the name, so we took it! Our office provides a variety of services (but are not limited to):
Comprehensive eye health exams

Diagnosis and management of many systemic and ocular health issues

Contact lens fitting/assessments

Emergency eyecare ("red eye" exams)
So move over Romeo, no other name would fit the bill.

Why else did we create this name?